!— Windows 8.1 + IE11 and above —>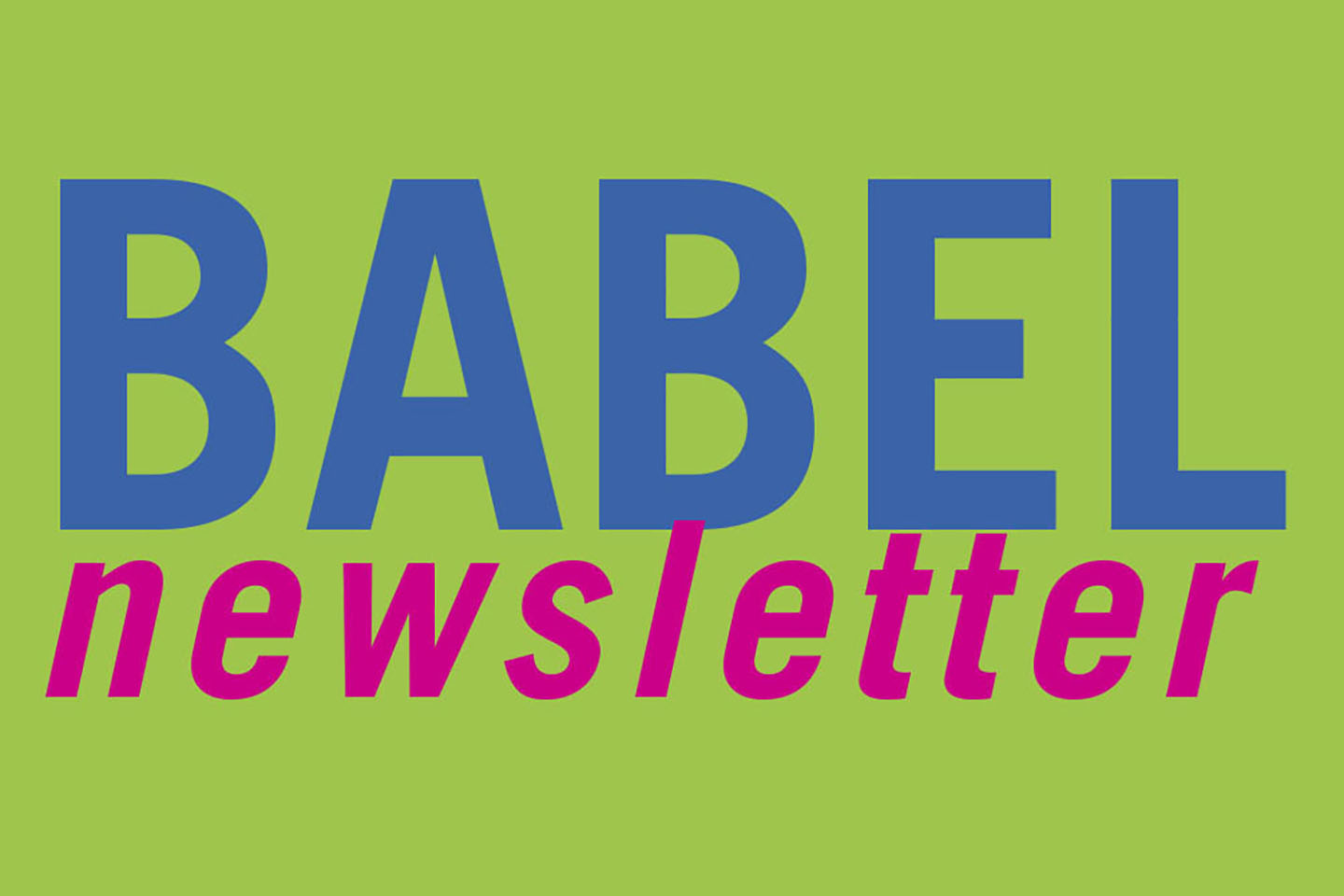 Highlights
Global Languages was honored to receive a generous donation in October of a limited-edition, World Heritage landmark volume, The Murals of Tibet. MORE.
After a four-year pilot period, Korean language was confirmed by Dean Nobles as an addition to the Global Languages curriculum.
With funding from a generous donor, Global Languages launched a new program for students to study Mandarin in China during IAP. Haohsiang Liao and Tong Chen will be leading the inaugural trip: IAP-Shenzhen.
Thirty-six students are signed up to travel to Spain to study Spanish with IAP-Madrid this year. The two sections will be taught by Margarita Ribas Groeger and Mariana San Martín.
Six students are participating in January Scholars in France. They will enjoy two weeks of cultural and linguistic immersion in Paris led by Catherine Clark.
Hee-Jeong Jeong reported that the first-ever New England area Korean Speech contest was held in November at Wellesley College. She served as the Master of Ceremonies, and Heeyeong Jung served as one of the judges.
Global Languages held a retreat on October 15, facilitated by Prof. Gisela Hoecherl-Alden, Assistant Dean and Director of Language Instruction at Boston University.
On December 1 Global Languages hosted the Japanese Language Proficiency Test (JLPT).
Publications
Accomplishments and Transitions
Global Languages wishes well to Margarita Ribas Groeger, Senior Lecturer in Spanish, who retires at the end of January. An event to celebrate her 25+ years of service was held December 12.
Tong Chen was elected to the Board of Directors of the Chinese Language Teachers Association (CLTA). MORE.
Nilma Dominique was elected to the Board of Directors of the Massachusetts Foreign Language Association (MaFLA) to represent the Portuguese Language for the next four years.
Jane Dunphy has been invited to join the advisory council for a proposed graduate program in writing about science for the public in the Department of Molecular and Cellular Biology at Harvard University.
Helena Belío-Apaolaza completed an online teaching course "Cómo innovar en la era digital" [How to innovate in the digital era/age] with Instituto Cervantes.
Campus news and events
Joyce Roberge organized campus information booths at the Academic Expo August 28, the Tour de SHASS September 5, the Go Global Fair September 10, and the Career Fair September 20. An Info session was held December 3 for those interested in learning more about Global Languages programs.
September's Global Languages Colloquium featured Ana Yáñez, Mariana San Martin and Joseph Borkowski leading a workshop on "360º video for the language classroom."
The Global France Seminar held two events this fall. On October 1 Stéphane Gerson, Director, Institute of French Studies, New York University spoke on "A History From Within: When Historians Write about Their own Kin." On November 6, Willem Degraeve, Communication Director of the Belgian Comics Art Museum spoke on "Belgium: The Kingdom of Comic Strips."
In collaboration with MISTI-Japan, the Japanese group hosted the Japan@MIT event on October 1.
Leanna Rezvani and Sabine Levet took their students to see the acclaimed French singer, Zaz, in concert at Emerson Colonial Theatre on October 5, with the generous support of the Council for the Arts at MIT. MORE.
The Portuguese group's Solta a Língua held several Portuguese-language lunches with special guests. On October 4, Everson Alves Miranda, who is both a poet and a Professor of Chemical Engineering from the University of Campinas (Brazil), read some of his published works. On November 1, a film screening of "The Sung Cinema of the Maxakali People" was held with a presentation by Brazilian filmmaker Charles Bicalho of the University of the State of Minas Gerais (Brazil) . On December 6, a talk by Jean Wyllys, former member of Brazilian Congress and LGBTQ activist was held, "Manipulate my fear: How new forms of (mis)information and processes of political subjection contribute to the erosion of democracy in Brazil."
Hee-Jeong Jeong and the Korean group hosted a Hangul Day celebration October 11.
Ellen Crocker reported that German students had a chance to meet and discuss with Berlin-based writer Thomas Pletzinger on October 24. MORE.
Nilma Dominique took students from the Portuguese Program to a concert by Portuguese Fado singer Carminho, with the generous support of the Council for the Arts at MIT, on November 8, at Berklee Performance Center. PHOTO. In September Nilma Dominique invited the musical Trio Marcello Linhos and Armorial to visit our students to talk (and sing) about the paths drawn by various Brazilian cultural trends. Students learned about the Brazilian musical styles that have emerged in the last century. MORE.
Jane Dunphy reports that her subject, 21G.221 Communicating in American Cultures, was published on OpenCourseWare in November. As a Burchard Facutly Fellow, she is in the middle of reading and ranking 99 dossiers to select the top 35 students as 2020 Burchard Scholars. She also chairs the 2020 de Courtivron Writing Prize Committee.
Emma Teng has been asked to serve a second term on MIT's International Advisory Committee. She was also asked to join the Karl Taylor Compton Lectures Advisory Committee and the Committee on Student Life.
Talks & Research Presentations
Tong Chen chaired a panel and gave a presentation on "A Comparison and Analysis on the Structure of Chinese and English" at the 8th annual conference of the New England Chinese Language Teachers Association (NECLTA) October 5 at Boston University. PHOTO GALLERY. As President of NECLTA, Tong Chen organized the K-12 Chinese teachers workshop on November 2 at Tufts University. It attracted more than 40 K-12 teachers to attend. Tong Chen also gave a presentation on "Cultural Issues in the Compilation of Textbooks for Intermediate-high and Advanced-low level Students of Chinese" at the 5th Chinese Innovation Forum held at the University of Puget Sound in Tacoma, Washington, on October 25-26.
Nilma Dominique gave a number of talks last summer and fall. In July she gave a talk at her alma mater, Federal University of Bahia (Brazil), Institute of Letters. Her talk was on "Particularities and challenges of teaching Portuguese as a Foreign Language in the US." Also in July she participated in the 101st AATSP Conference in San Diego, where there was a special meeting with Portuguese teachers to celebrate the 75th anniversary of Portuguese joining the Association. In September, she co-organized a session on Lusophone studies and chaired another session on Portuguese/Brazilian queer music at the conference organized by the AATSP-MA chapter and the Spanish-Portuguese Department at Wellesley College. And October 24-26, she participated as the Portuguese strand organizer and facilitator at MaFLA´s conference in Springfield, MA. She also co-presented the session "Intercultural Competence in the Portuguese as a Foreign Language Classroom: Theory and Practice".
Jane Dunphy gave two academic culture and communication workshops for the International Student Orientations (one in August and one in October). Upcoming she has another workshop scheduled for the graduate Communication Labs in January. In mid-December she will spend five days in Marseille, where she'll give an invited paper at University of Aix, (Inter)cultural Intelligence for Global Professionals.
Hee-Jeong Jeong, gave a presentation "Blended-Learning Model for Intermediate-Level Business Korean" with Prof. Sun-Hee Lee and Dr. Jae Young Song, at the New England Regional Association for Language Learning Technology (NERALT) conference at Yale October 18-29. Also as an Apprentice Trainer of Korean OPI, she co-conducted ACTFL OPI Workshop with Dr. Sahie Kang at the University of Madison in June. She presented "Interview Structure and Elicitation, at the ACTFL OPI Workshop, University of Hawaiʻi at Mānoa in August.
Maria Khotimsky presented a talk "Sound and Sense: translating Osip Mandelstam" as part of a panel "Words Forever Young: Russian Avant-Garde Poetry in Translation" at Bard College on October 17.
Min-Min Liang attended the American Council on The Teaching of Foreign Languages (ACTFL) annual convention in Washington D.C. November 22-24. She presented a paper: "Differentiation, Deep Learning and Global Impact in Mandarin Classrooms." Min-Min Liang also hosted the Heritage Languages Business meeting at  the ACTFL conference.
Haohsiang Liao gave a presentation titled "Three Years, Six Courses, and Nine Myths about Chinese Language MOOCs," at the ACTFL annual convention.
Leanna Rezvani organized two panels on Marguerite de Navarre for the Sixteenth Century Studies Conference in St. Louis October 17-20.  She also presented a paper entitled, "The Heptaméron's 19th Tale: Saint Francis, Saint Clare, and a Sixteenth-Century French Novella."
Emma Teng served as moderator and discussant for the panel "Exempted and Excluded: Citizenship, Belonging, Alienage, and Nativism in Twentieth-Century North America" at the American Society for Legal History annual meeting in Boston Nov. 21-24. In October she gave an invited lecture, "The King Incident of 1905: Intersections of Race and Class under Chinese Exclusion," at Philips Academy Andover. In July she gave a keynote address "Expanding the Empire 'Beyond the Seas': The Imagined Geography of Taiwan in Qing Travel Writing," at an International Conference on The Aesthetic Mechanisms of Ocean Representations In British, American, and Asian Contexts, at the Center for Asian and Pacific Studies at Seikei University in Japan. In June she spoke at the Radcliffe Institute for Advanced Study on "Boston's King Incident of 1905: The Harassment of Chinese Students under Exclusion."
In memoriam
 Prof. Yuehua Liu, a renowned name in the field of Teaching Chinese as a Second Language, died on October 4, 2019. She was 82. Liu was one of the early pioneers of Chinese language instruction at MIT in the 1990s. MORE.