Chandler Schlupf, 2014 GSL Award for Excellence winner, reports on her trip to Portugual:
This summer I travelled to Portugal to visit my grandparents. My grandfather's story is one he has told me many times, and is very admirable. He moved to the United States when he was 18 years old, knowing not much english. He quickly married, had 3 daughters, and, impressively, became one of Prudential's top insurance salesmen. He retired in his mid40's, and has lived a comfortable life since.
The house that he and my grandmother, Vovó, spend their summers at now is a renovated version of the house that my grandfather grew up in. It was such an honor and privilege for me to be able to go to Portugal and discover the roots of my family. My grandfather also felt this to be quite a privilege. He didn't waste one moment: he told me about what his life was like growing up on the farm; showed me old houses of past pal's as we drove around; and my favorite, walked me around the borders of his land pointing out the misshapen rock or unique olive tree that outlines the edges. All of these experiences brought me closer to him, my family, my past, and myself.
I also had the chance to spend time with some of my extended family during my visit. This is where having studied the Portuguese language made a large difference. The last time I saw these relatives, I only knew Spanish. Although Spanish is very similar to Portuguese, understanding what my cousins were saying through all of the "sh" sounds of the Lisbon accent was near impossible. Even if I did grasp that they were saying
how it was nice to see me, or asking me a question, I felt nearly like a mute in my response, only knowing the words for thank you, yes and no. This time, after taking Portuguese for Spanish speakers at MIT last semester and continuing studying on my own during the summer, I was able to participate in conversations with them, and learn who they were as people.
I am so grateful for this award, which let me connect with my past in ways that could not be done without having seen where my grandfather grew up, walked his land, and connected with my family.
I took a lot of pictures while I was visiting, but unfortunately my computer's hard drive got wiped when I spilled water on it two weeks later… so I only have two pictures left to share. The first is of a delicious breakfast I had on the balcony of the house. One of my favorite dishes there was the amazingly fresh cabbage, which can be seen under my egg.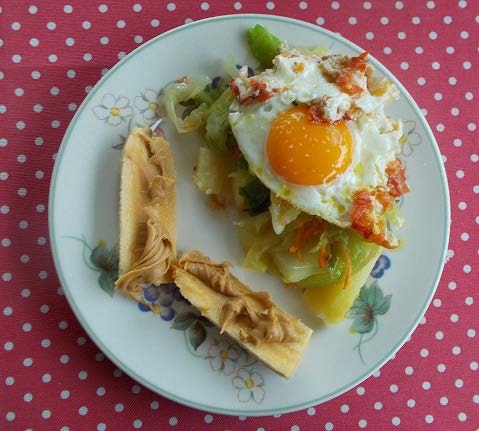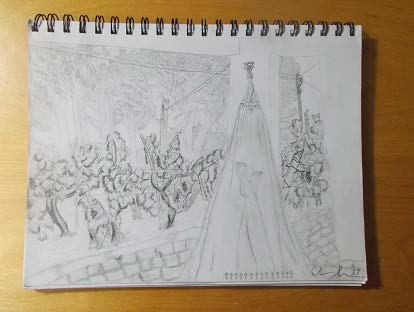 The second photo is of a drawing I did while I was there depicting the view of the backyard grape vines from the hammock I spent countless hours on reading.
I would like to thank MIT's Global Studies and Languages department so much for this incredible opportunity!