!— Windows 8.1 + IE11 and above —>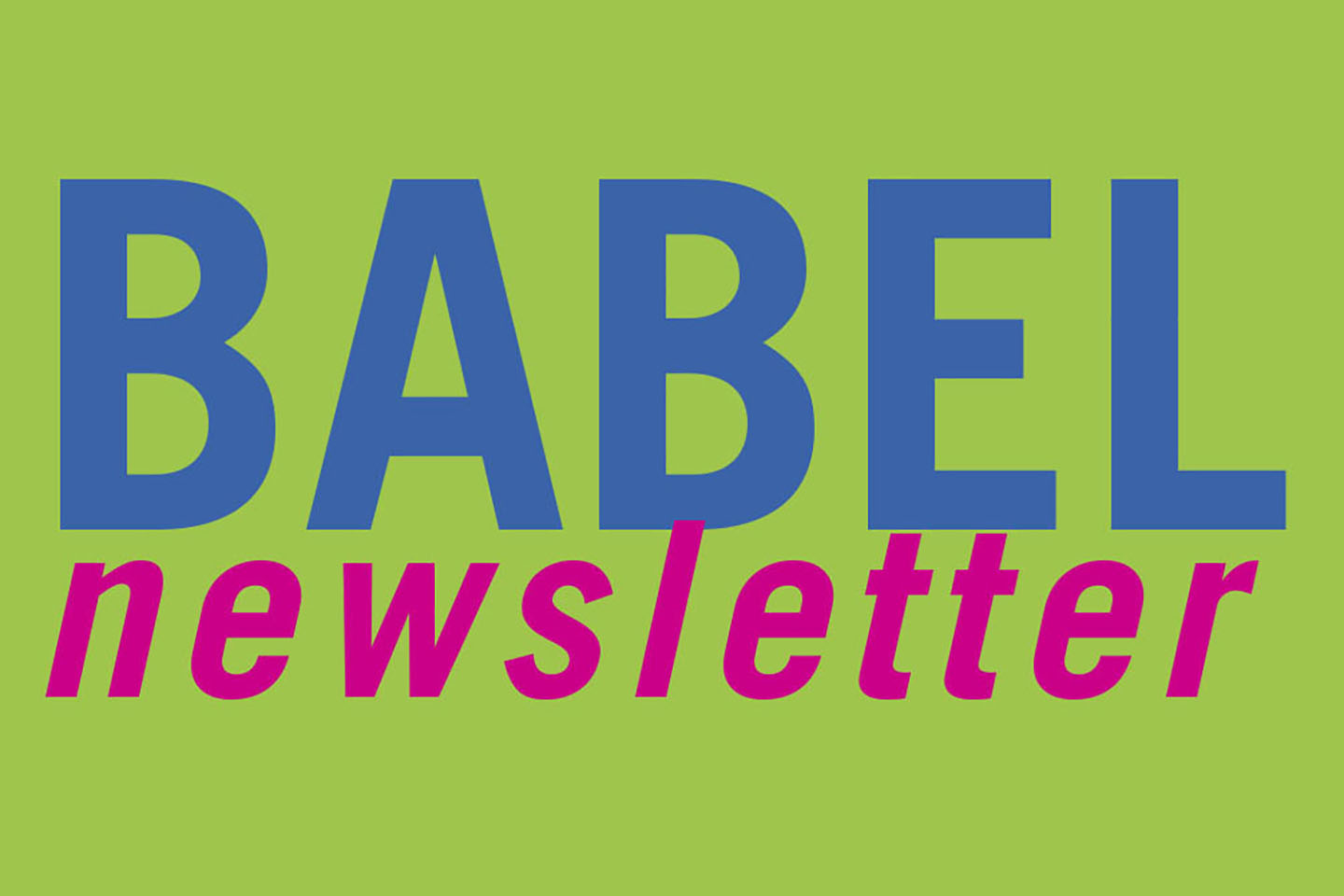 Highlights
Awards
Nilma Dominique received an MIT MLK Jr. Leadership Award 2022. News of the award spread, and dozens of newspapers in Brazil made note of the honor. Dominique gave a number of interviews about the award, including to The Brazilian News Center (CBN)  RADIO – ARTICLE and  Portal Galego da Língua.
Tong Chen and Kang Zhou were awarded 2022 SHASS Levitan Awards for Excellence in Teaching. This prize recognizes instructors in MIT's School of Humanities, Arts, and Social Sciences for excellent pedagogy and mentorship.
Takako Aikawa, Leanna Rezvani, and Emma Teng received Teaching with Digital Technology Awards.
Takako Aikawa received an Alumni Class Funds award (2022-2023) for "Introducing Project-Based Learning to the Japanese Language Curriculum." She also continued her work on Kanji Videos supported by the SHASS Digital Learning Projects. These video's will be delivered through the OCW in the summer.
Emma Teng was a recipient of the 2022 Gordon Y. Billard Award for important, lasting, and wide-ranging contributions to the MIT community.
MIT's CLTL Innovation in Language Pedagogy Grants (AY22) were awarded to: Javier Barroso, "Responsive Online Learning Modules for Spanish I"; Tong Chen, "Learn Chinese Through Chinese Songs"; Takako Aikawa, Nilma Dominique, and Maria Khotimsky, "Development of Hybrid Classes."
Student awards
Publications
Conferences and presentations
Takako Aikawa presented at the 2022 Princeton Japanese Pedagogy Forum (virtual) in April, and in March she presented "Storytelling with Multi-media Technologies" at the 3rd Asian Conference on Language in Tokyo (virtual).
Helena Belío-Apaolaza presented at the Congreso Internacional de Lingüística Hispánica en Italia in January. Her talk was: "La interlengua en el aprendizaje de gestos emblemáticos en español como L2/LE." In June she will be presenting a talk: "Análisis evolutivo y contrastivo en el aprendizaje de gestos del español L2/L" at the V International Conference on Applied Linguistics to Language Teaching: Towards Plurilingualism.
Tong Chen agave a presentation entitled "Reflecting on the Teaching and Learning of Phonetics and Pinyin" at the annual conference of the Chinese Language Teachers Association.
Nilma Dominique was Language Night Guest speaker for MIT Latino Cultural Center in March. She gave a talk in April on "Race and Identity in Brazil – The Myth of Racial Color Blindness" at Wellesley College. In May she presented at the "Intergenerational Knowledge Roundtable" at the First Indigenous, Black, and Afro-Indigenous Brazilian Youth Conference 2022.  In May she was also a co-presenter at the Conference of Heritage Languages Around the World (HLAW, hybrid) in Lisbon on the topic of "Meaningful Writing in Portuguese as a Heritage Language: The Case of Two Classes in North American Universities." In April she was spoke on "Exploring Brazilian Culture" at the University of Toronto.
Panpan Gao presented "Learning Through the Screen: How to use Reality Shows to Supplement Language Teaching in Business Chinese Classes," at the CLTA Annual Conference in April. In February, she was invited to give a talk "Chinese Poetry of Hope and Healing: Reflections on Equality and Empathy" at Boston University.
Masami Ikeda

presented "Overcoming New Challenges in F2F Elementary Japanese Classes with Masks"

at

the Global Languages Teaching Colloquium in March.

Also in March, she led the discussion

"Issues and Solutions: Students' Requests and E-mail Responses" at the

Global Online Panel and Networking Event organized by

 

the Society of Teaching Japanese as a Foreign Language.

Masami Ikeda and Dagmar Jaeger presented at a Global Languages colloquium in March. Ikeda's topic was "Overcoming New Challenges in F2F Elementary Japanese Classes with Masks" and Jaeger spoke on "From Portrait to Selfie: Conceptualizing Photography in a Third-Year German Class."
Hee-Jeong Jeong presented "Collaborative Language Learning through the Metaverse" at the New England Regional Association for Language Learning Technology (NERALLT) 2022 Conference at Columbia University (Virtual) in April.
Maria Khotimsky presented "Teaching Russian for STEM at the Intermediate level" in May during the Flagship Webinar on "Russian for STEM and Professional Purposes: Curricula and Assessment." In March she co-presented with Marina Alexandrova on "Telebridges: A New OER for Facilitating Russian Language Exchange," at the Language OER Conference, jointly with Marina Alexandrova (held via Zoom). In February at the 2022 American Association of Teachers of Slavic and East European Languages in Philadelphia, she gave two roundtable presentations ("Teaching Russian for STEM as a 3rd Year Language Course" and "Project-Based Tasks in Russian for STEM Course"). She also co-organized a Ukrainian poetry translation workshop, and led the Ukrainian to Russian translation group. She chaired a poetry reading by Oksana Lutsyshyna in conversation with Professor Vitaly Chernetsky.
Min-Min Liang was Co-Organizer, Co-host and Co-presenter, at the May ACTFL Heritage Languages Webinar, "Organizing a Heritage Meets Heritage Cross-Cultural Event." In April she presented "Problem-based Learning for Development of Global Perspectives," at the Annual National Chinese Language Conference (virtual). In March she presented "Effective Tools: Formative Assessments for Chinese Heritage Language Learners," at the 2022 Annual Boston Area Pedagogy Conference (virtual); and in March she was Co-Organizer and Co-host of the ACTFL Heritage Languages Webinar, "Translanguaging and Linguistic Landscape: Valorizing Multiple Varieties of Chinese Coexisting in Places and Spaces."
Haohsiang Liao was invited by the Graduate Institute of Teaching Chinese as a Second Language of National Kaohsiung Normal University to give a lecture entitled "The Data-Driven Pedagogical Design of Novice-Level Chinese Language MOOCs" in May. In addition, he was invited to give a plenary talk entitled "Twenty Years of Pedagogy – My Experience and Professional Pursuit" at the International Conference on Teaching Chinese Language and Culture: Yesterday, Today and Tomorrow at Moscow City University in February. In January he gave a talk entitled ""Meet Our Global Learners: MITx – Chinese Language in Culture" at Allegheny College.
Leanna Rezvani presented a paper entitled, "Women's Confinement, Piety, and Suffering: Hagiography and the Heptaméron's 21st and 40th Tales" at the Renaissance Society of America Conference in Dublin, Ireland, in March.
Emma Teng delivered the luncheon address in March for the Organization of American Historians Committee on the Status of Women in the Historical Profession, "From Bear's Paw to Bat Soup: Contesting Racial, Gender and Class Bias through Asian American Women's Culinary Writing." She spoke on the Realizing the Promise of "New Normal" Education panel at the MIT Festival of Learning in January, co-sponsored by MIT Open Learning and the Office of the Vice Chancellor. In May, she presented "Pioneering Chinese Students at MIT: 1877-1931" for the Chinese American Heritage Foundation (Webinar).
Events
Nilma Dominique was one of the central organizers of the Solta a língua and Boca Livre Portuguese Language roundtables that incorporated guest speakers such as: Felipe Ribeiro, Associate Professor at the Federal University of the Semiarid Region in Brazil, and MIT Lemann Visiting fellow; Yumi Izuyama, linguist, illustrator, writer and storyteller; and Joaquín Terrones: Lecturer in Literature at MIT.
Hee-Jeong Jeong reported that Korean Movie Night was held March 17, showing 1987: When the Day Comes. For the third year in a row, this event was sponsored by Global Languages, MISTI-Korea, and the Korea Cultural Association. About 80 students attended. An introduction proceeded the film, and students enjoyed Korean fried chicken as they watched this moving film.
A GL Student Research Showcase was held in April. Feina Niu, Class of 2024, presented on the project "Automated Japanese Reading Assessment." A collaborative project, "Research and Development of a Chatbot as a Pedagogical Approach to the Education of the Japanese Language" was presented by Stephen Wilson, Class of 2025; Kenny Chen, Class of 2022; and Victor Luo, Class of 2023.
The Global France Seminar presented lectures by Camille Robcis (February), Christy Pichichero (March), François Noudelmann (April), Adi Saleem Bharat (April) and Jean Casimir (May).
As part of the T.T. and W.F. Chao Distinguished Buddhist Lecture Series, Lama Willa Blythe Baker presented a talk on "Environment, Ethics and Embodiment: Buddhist Approaches to Climate Change" in May, followed by a guided meditation. MIT News article
The Spanish program collaborated with other units and MIT Libraries to host a reading by novelist Elizabeth Acevedo, moderated by MIT senior Nailah J. Smith in April. MIT News article
"No Need for Translation" an MIT alumnae bilingual virtual poetry reading was held in May.
Classes
Maria Khotimsky led a field trip with 11 students to the Museum of Russian Icons in Clinton, Mass, in May, to view the permanent  exhibit as well as the special exhibit on Soviet-era anti-religious posters. The students  also attended the concert of traditional Russian and Ukrainian  music by Boston-area Folk Group Grunya. Dr. Curt Woolhiser, who taught Russian II at MIT in Spring 2022, performed with the group and conducted a traditional musical instrument demonstration after the concert. After the concert, students had the chance to try out traditional folk instrument that Dr. Woolhiser played in the performance. PHOTOS.
Leanna Rezvani's students attended the Vent du Nord Concert at the Crystal Ballroom at Somerville Theatre on February 4. In March she organized an online concert and Q&A by The Franco-Togolese singer and composer, Brice Kapel, for her students on March 9. PHOTOS.
Emma Teng developed a new class, 21G.015 Introduction to Buddhism, Mindfulness, and Meditation, which is a companion to the Fitness and Meditation class offered through MIT's Wellness program. MORE